Museum Shop
Currently the shop is closed temporarily due to the COVID-19 pandemic.
At the museum shop, we sell items related to special exhibitions, books about butterflies, kokeshi, and paintings, as well as postcards and magnets.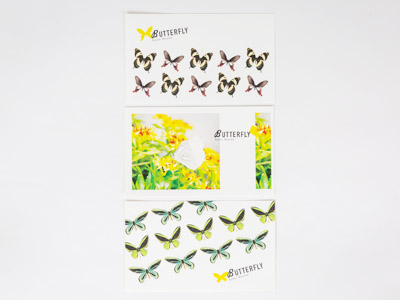 Butterfly postcards ¥120 each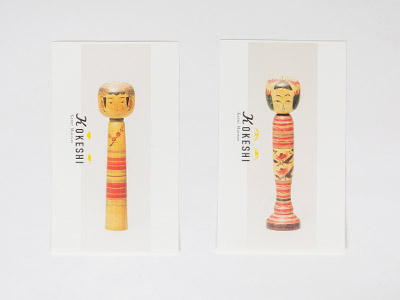 Kokeshi postcards ¥120 each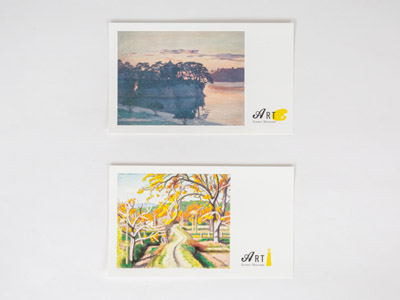 Painting postcards ¥120 each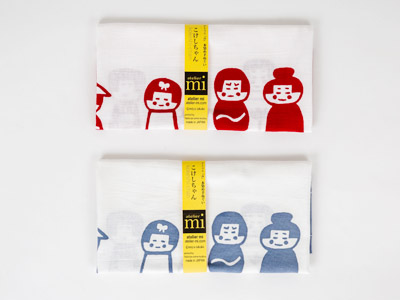 Kokeshi hand towels ¥1,000 each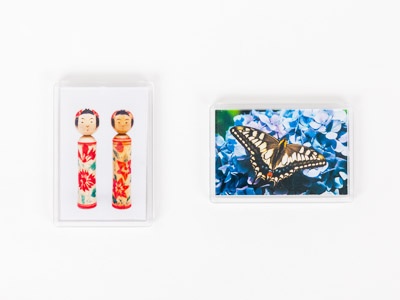 Magnets ¥250 each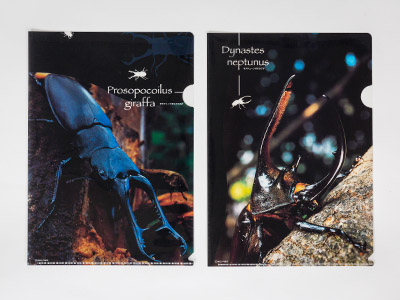 Clear file folders ¥250 each
*We apologize if an item is sold out.
Books
Books from the Kamei Museum can be purchased via mail order.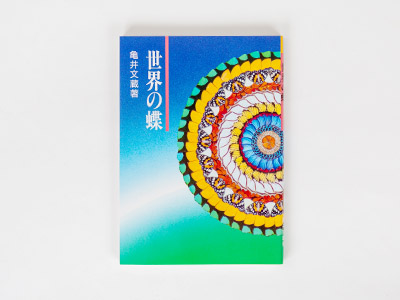 "Sekai no Cho (Butterflies of the World)" by Bunzo Kamei
111 pages/softcover
Price: ¥2,000 + shipping fee
A collection of writings for Kahoku Shimpo that the founder/head of the foundation, Bunzo Kamei, wrote for a year from August 1993. The writings include explanations about butterflies, memories, and episodes of butterfly collections.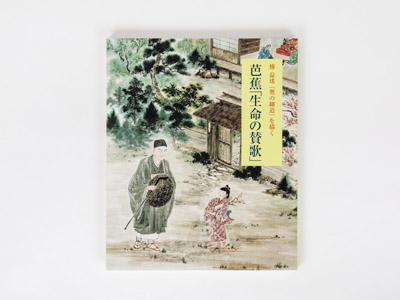 "'Oku-no-Hosomichi' wo Egaku (Drawing 'The Narrow Road to the Deep North')" by Fu Yiyao
"Seimei no Sanka" by Basho
82 pages/softcover
Price: ¥1,800 + shipping fee
It includes all 36 illustrations of "Oku-no-Hosomichi" drawn for the collection of the Kamei Museum. Fu Yiyao's original designs and her ink colors express the world of "Oku-no-Hosomichi" in a single book. There are intimate and scenic depictions of Basho traveling Oku-no-Hosomichi with explanations and passages from Oku-no-Hosomichi. It is also a good read as a novel.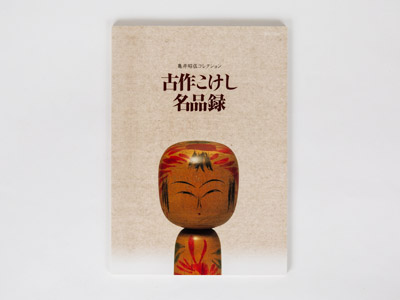 "Kosaku Kokeshi Meihinroku (Masterpieces of Classic Kokeshi)" by Shogo Kamei
113 pages
Price: ¥3,990 + shipping fee
Our foundation director, Shogo Kamei, collected traditional kokeshi for over 50 years. From this collection, carefully selected masterpieces were included in this book.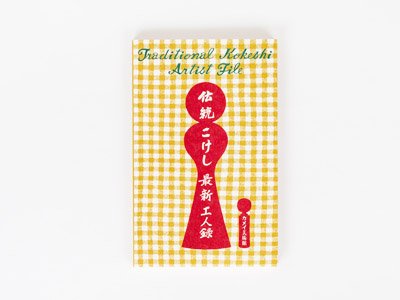 Dento Kokeshi Saishin Kojin-roku (Traditional Kokeshi Artisan Directory)
180 Pages
Price: ¥2,500 + shipping fee
Includes photos and profiles of currently active kokeshi artisans. Also contains information about the traditional styles that each artisan inherited. We also requested them to present two representative works, such as new designs, while keeping traditions in mind and feature these kokeshi in the book.
About mail order of books
How to request
Please use a payment slip at a post office. Fill out your address and name, then fill out the name of the book and desired quantity on the Note section and apply it via P.O. Savings Transfer account. We will ship your order once we have confirmed the payment.
Payment method
Account number 02220-1-6356
(PIIF) Kamei Foundation for the Promotion of Social Education
*We apologize, but we ask you to pay for the transaction charges.
Shipping fees
Kuroneko Yamato/DM
For the above four books, shipping is ¥84 up to two books
*There is no product guarantee when a book is lost/damaged during delivery.
 Delivery takes 3-4 days after shipping.
 It will be delivered to your mailbox.
 Please indicate your condominium/apartment name if applicable.

Other
We can also ship by Letter Pack or courier (cash on delivery).
Please write your request in the Note section.
Letter Pack Light costs \370, and Letter Pack Plus costs ¥520.
*There is no product guarantee when a book is lost/damaged during delivery.

*Please contact us if you would like to order three books or more, or would like to order books other than the books listed above.